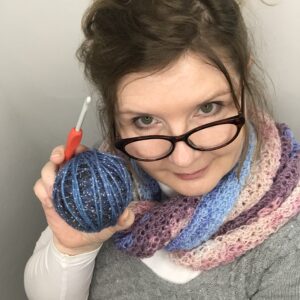 Hello, I am Sylvia and I am HookedOnCrochet.net
I founded this small business in 2017 and since then HookedOnCrochet.net has grown steadily. I am proud to say that it is now now London's top private crochet only venue. I am offering a wide range of services and products, all related to crochet.
I am certainly doing everything to get crafty Londoners (and everyone else) hooked on crochet!
I am very partial to 'old-fashioned' crochet craftsmanship with a modern twist and I developed my love to Freeform crochet.
For any questions related to HookedOnCrochet, please do not hesitate to get in touch with me.